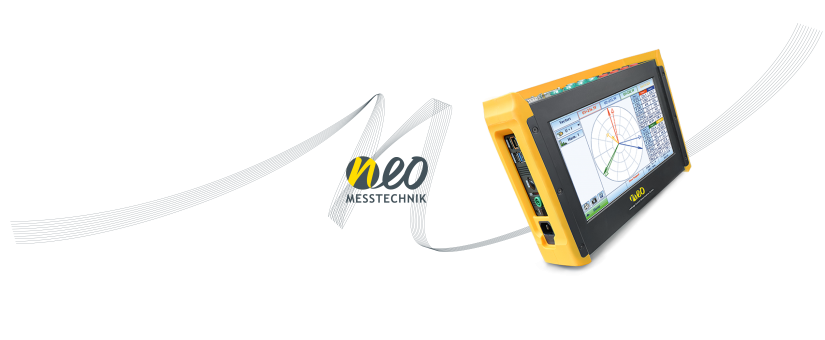 Posted by Neo Messtechnik
On 9. March 2021
0 Comments
When did you last have the chance to go on a journey? And what do Indiana Jones and the Mandalorian have to do with the Power Quality Monitoring market? Let's adjust our explorer hats and look out for something truly exceptional.
1 – Introduction
Field research
Admittedly, Power Quality Analysers are nowadays found in abundance. However, exceptional ones are extremely rare. Although a lot of names, buzzwords and specs are flying around left and right, it can be pretty challenging to recognize the ones that stand out of the seemingly unchanging environment. Very few will catch our attention and appeal to our experienced view.
That said, you may ask yourself why you embarked on this journey with us in the first place. You see, with more than 20 years of experience we know the fields of hardware & software development and the PQ Analysis and Monitoring market like the back of our hands. In full sense of the wording, with NEO Messtechnik you are good in hands.
The elephant in the room
First, we need to talk about our observations and the elephant in the room – is there a need for another Power Quality Analyzer on the market? Well, where should we start. As the power sector has seen major shifts throughout the last decades in the areas of generation, transmission and consumption, PQ Analysis and Monitoring has evolved in terms of the general framework. Leading to higher requirements and at the same time challenges for both grid operators and PQ instrument manufacturers.
The more the market, grid codes and standards have evolved and shifted towards the highly dynamic and complex electricity sector we see today, the more stress and struggles engineers have experienced with their equipment.
This is, again and again, stressful to watch. And to experience. Have you ever seen yourself in a similar situation ..
being confronted with new measurement requirements that overstrain your measurement setup while
waiting for new software updates of your current system, that are both highly anticipated but promised for already too long?
Hoping that, one day, you won't have to deal with data merging catastrophes anymore?
Being so busy in the here and now that you are automatically looking away from the inevitable fact that the same design limitations will cause problems in the future?
Be aware of dead ends on your journey!
It's time to admit that more of the same won't do it any longer. Why spend a single hour on a system that was designed for the power grid of the past? Why rely on separate instruments with different time stamps and file formats? It is our duty as tour guides to remind you at this point that this path leads nowhere. Measurement equipment must not limit engineers any longer.
Sometimes, all you need to do is to catch a breath and start anew. Wipe the slate clean. We guess you do this anyway on a regular basis, to keep things running. Why not change and allow yourself to see what modern hardware and software design is capable of doing?
Is it worth it, or even necessary? While we obviously can't answer this question objectively, our customers can. They do appreciate the values of NEO Messtechnik PQ Analyzers and found the right powerful equipment that fit for their respective challenges and measurement needs of the power grid of today.
What is a modern PQ Analyzer capable of?
Good question, we're glad you ask. We just arrived at the juncture of our expedition. At this point, you maybe find yourself in a similar situation we had been not too long ago. Yet, the answer is as obvious as you might guess, regardless of the specific application.
That said, at NEO Messtechnik we aim to supply complete and reliable Analyzing and Monitoring systems that are easy-to-use. Beyond that, intuitive software simplifies the analysis, report generation and data exports by working in the cloud. To give you a little bit of insight, we established our series PQ Explained to talk about our main findings and things to know in Chapter 1.
Choosing the right path
Now it's time for you to decide if we continue this journey to the future together. We hope we've been helpful up to this point for your decision-making process.
---
2 – PQA 8000H – Our Object of Interest
This is the way
Great to see that you keep reading. After all this time we have arrived at the highlight of our adventure. Highly anticipated, often mentioned, finally introduced – we proudly present our newest Power Quality Analyzer. The NEO PQA 8000H.
PQA 8000H – At A Glance
Class A++ for measurements and analyses way beyond EN50160 and Class A
1MS/S sampling rate, 18bit resolution
Multi-Touch and 4 hours mobile operation
Sensor supply for current clamps, multi-point frequency-dependent calibration
Large SSD for up to 1TB data storing
Intuitive software
Current Measurement
Software Highlights
The Swiss Army Knife for Supraharmonic Analyses
The NEO PQA 8000H is your powerful PQ Analyzer for classic and emerging PQ phenomena and definitely fit for the Power electronics era the electricity sector is more and more shifting towards.
While classical PQ Analyzer are not able to be used in the troubleshooting process of Supraharmonics, the strengths of the PQA 8000H really come into play. For more information on the AppNotes you find all the contact information in the next chapter.
3 – Time to wrap up
The end of our exhibition.
Welcome back to the entry point. What a joy ride this has been for us. We talked a bit about the landscape of the Power Quality market and how to avoid getting mislead and ultimately betting on the wrong horse, choosing inappropriate measurement equipment that will certainly cause you stress in your day-to-day business.
The start of new adventures?
Just to make it clear.
Indiana Jones is not part of the NEO Messtechnik family, or our support team. But we guarantee you will have the same smile using the PQA 8000H.
Further Reading
Product site – including HW&SW specs, instrument options and key features
Power Quality Explained – Our Multi-Part Series for inside knowledge on Power Quality Management
We also highly recommend to follow our LinkedIn presence, where we regularly loosen up your timeline a little bit. However, we are are a simple phone call or E-Mail away. We look forward to hear from you
Your NEO Messtechnik experts