Posted by Andre
On 14. November 2023
0 Comments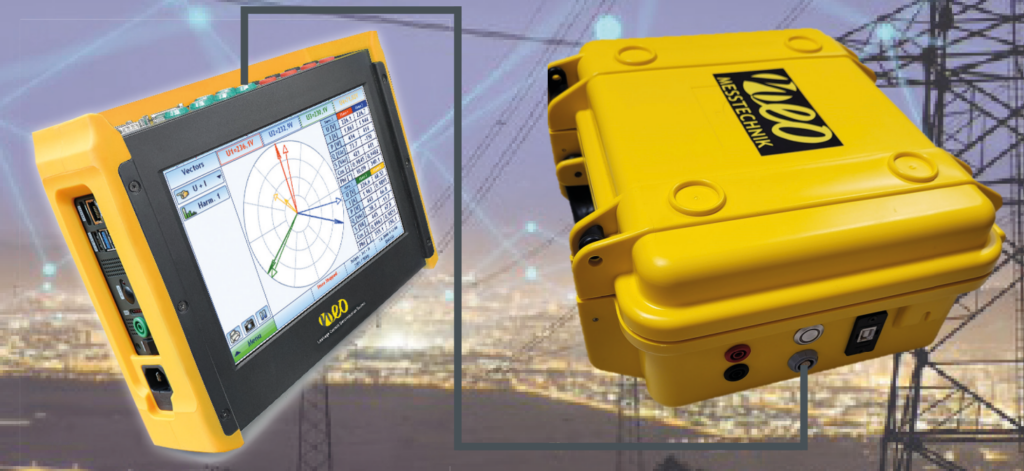 We are thrilled to announce that our Grid Impedance Analysator has been nominated for the OVE Innovation Award 2023! The OVE (Österreichischer Verband für Elektrotechnik) Innovation Award recognizes outstanding contributions to the field of electrical engineering and celebrates the innovative spirit of companies across Austria.
The selection process was highly competitive, with a wide array of impressive submissions showcasing cutting-edge inventions, products, and prototypes. After careful consideration, the jury has identified the top eight contenders for this year's award.
Here are the distinguished nominees for the OVE Innovation Award 2023:
AVL List – Modular Power Supply Concept for Testing Systems
backbone.one – Renablr® Solution, Empowering Companies to Become Renewable Energy Providers
energiedigital – GreenCharge Solution for Self-Consumption and Cost Optimization in Energy Communities
Inmox GmbH – Intelligent Wear Monitoring for Early Detection of Gearbox Issues
NEO Messtechnik – Grid Impedance Measurement Device for Determining the Exact Electrical Characteristics of Electrical Grids
Schneider Electric – Compact SF6-Free Medium Voltage Switchgear AirSeT
Silicon Austria Labs (SAL) – DIGINEURON Project: AI Solutions for Low Power IoT Devices
SpeedPox GmbH – Fast-Curing Epoxy Resin
The winner of the OVE Innovation Award 2023 will be announced during the OVE Award Gala Dinner on November 16, 2023. We extend our heartfelt congratulations to all the nominees and wish them the best of luck.
At NEO Messtechnik, we are dedicated to pushing the boundaries of technological innovation, and this nomination is a testament to our commitment. We are excited about the possibilities that lie ahead and grateful for the recognition from the OVE community.
---
Wrapping up
Where can I get more information?